 Arjan Plat - My Guardian Angel
Welcome on the promopage of Arjan Plat – My Guardian Angel.
Please scroll down for more information or select one of the buttons below.
Trackinfo & downloads
Interview & promo
ARJAN PLAT
MY GUARDIAN ANGEL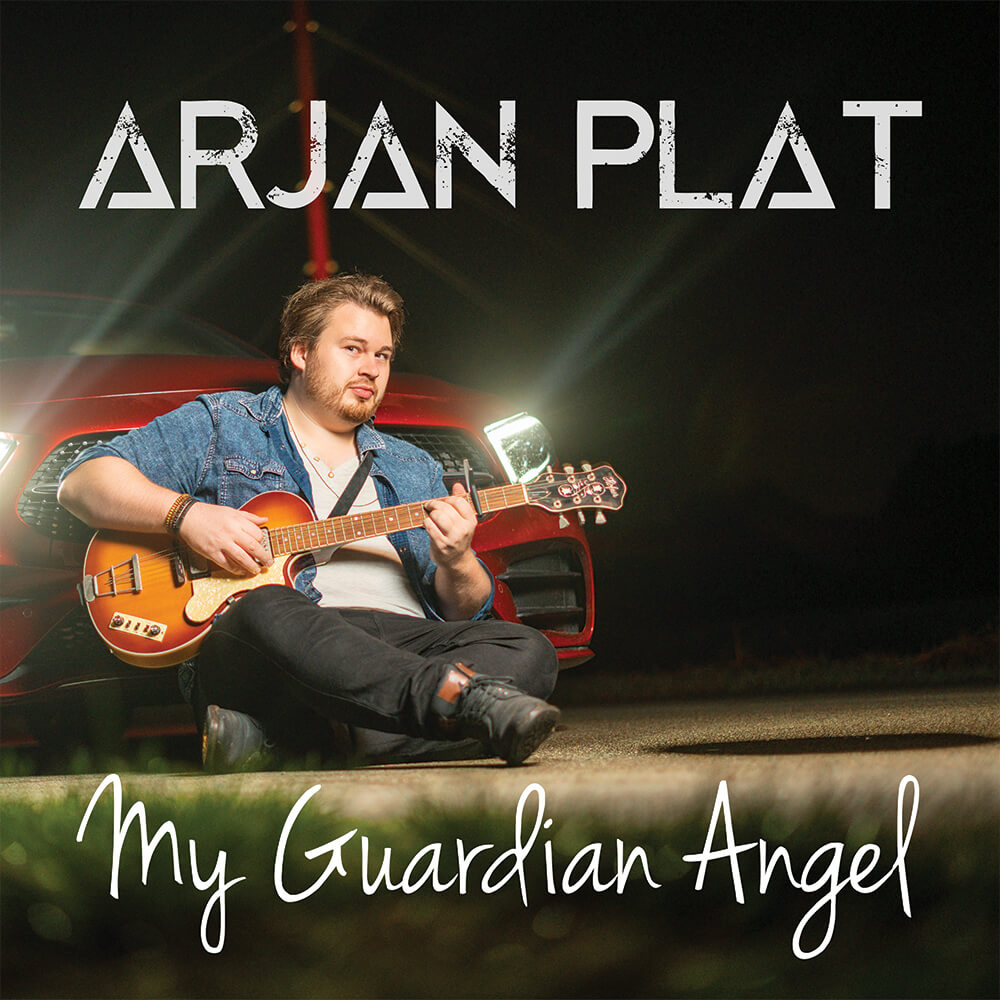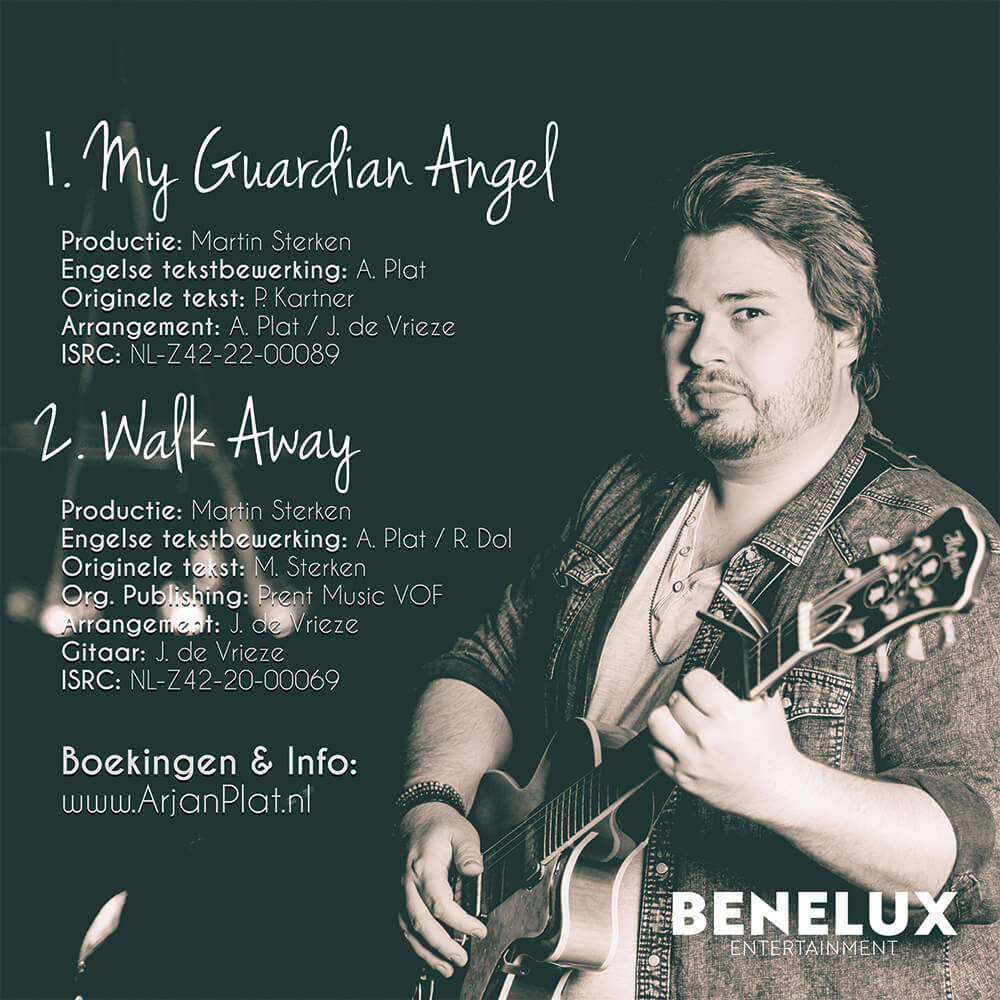 In 2020, the Dutch singer-songwriter Arjan Plat gained a lot of popularity in The Netherlands with his English translations of old Dutch hits. Under the title  "…But in English," several songs were covered, including "Huisje Bij De Brug" by Wies Cavé and "Ga Maar Weg" by Jannes. The latter was released as a single titled "Walk Away" and continues to be a highly requested song on many radio stations. 
Now, Arjan Plat is back with a brand-new translation! A unique English version of Mieke's legendary hit "Mijn Engelbewaarder" titled
"My Guardian Angel".
Arjan wrote the lyrics back in 2020 but didn't do anything with them initially due to illness. However, in May 2022, the inspiration struck again, and he resumed working on the song. He initially recorded his version of this emotional song in his own home studio and shared it on social media. The positive reactions poured in quickly, and several radio stations also requested the single. Arjan reached out to Martin Sterken and Jan de Vrieze from Benelux Entertainment. Together, they decided to develop Arjan's home recording into a full-fledged studio production.
While Jan and Martin worked hard on the studio production, Arjan collaborated with his own company for the music video. The goal was to create a video that conveyed the message of the song accurately. To keep the story close to home, Arjan asked his father, Joseph, to play the lead role. Besides being a former radio host, Joseph was also a taxi driver for over 30 years, working night shifts for 18 years straight. He had many long days, and due to a lack of rest and routine, Joseph almost had accidents several times. Nevertheless, everything turned out fine, as if he had a guardian angel looking out for him. In addition to father Joseph, mother Dina also has a small role in the music video.
After a lot of hard work, the result is impressive! With Arjan's unique raw and emotional vocals, complemented by Jan de Vrieze's authentic guitar parts and the craftsmanship of Martin Sterken, "My Guardian Angel" has become an enjoyable, catchy but emotional country-rock song with a powerful storytelling music video. 
TRACK INFO
| | |
| --- | --- |
| Artist: |  Arjan Plat |
| Title: | My Guardian Angel |
| Lyrics: | A. Plat |
| Original dutch lyrics: | P. Kartner |
| Music: | A. Plat / J. de Vrieze |
| Producer: | M. Sterken |
| Recording studio: | Benelux Entertainment |
| Label: | Visonata |
| ISRC:  | NL-Z42-22-00089 |
| Cat. Nr. | AP22101 |
| Artwork: | CreAgency.nl |
| Music video: | Toffeclips.nl |
| Promotion: | Visonata.nl |
Interviews with Arjan can be requested by filling in this form.
We'll usually get back to you within 24 hours.